About Me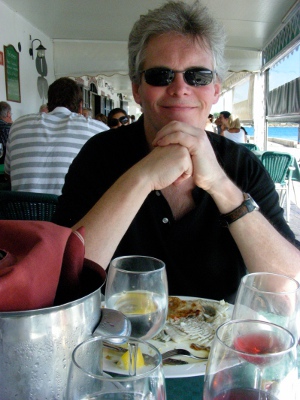 I am a freelance travel and feature writer, editor and translator of Spanish and Catalan, based in London, UK. I've written whole guidebooks, on Northern France and on the Yucatan and southern Mexico, for which I spent many months seeking out pyramids in heat-struck villages and counting pelicans against the sky. I've also contributed as writer and/or editor to many other books on Spain, France, Mexico, the UK and other parts of the world for Time Out, Dorling Kindersley, Insight Guides, Michelin Guides and other publishers, and written for The Independent, The Guardian, Sunday Express, New Statesman, The Sunday Times, inflight magazines such as Let's Go (Ryanair), JetAway (Jet2 airlines) and German Wings, and other outlets. And I've reviewed more restaurants for Time Out's London Eating & Drinking Guide than I can count.
After studying history at Lancaster University in the UK I felt a need for a change of air and moved to Barcelona, where I researched a history Ph.D, also for Lancaster, on the city in the 1920s and '30s. At the same time I also learnt Spanish and Catalan to a high level and immersed myself in the minutiae of life in Barcelona, Catalonia and Spain. This was partly why my Ph.D took a long time, but I did complete it, and so am officially a Doctor. I didn't want to carry on in academic work, but have contributed articles to collections and journals, and done many translations from Spanish and Catalan, particularly of historical, cultural and political material.
My writing reflects the detours in my own background and a wide range of influences – familiarity with different cultures, my historical and political knowledge, interests in language, landscape, art, food, drink and the cultures that surround them. I'm fascinated by the weird clashes between the traditional and the new in the modern world, and can be drawn equally to the skills of fine chefs or the bizarre symbolism of resort hotel architecture. While Spain, France and Mexico have been my main 'patches' I've written on many other places, and subjects from cider apples to hiking routes and Vipassana meditation.